Our End-to-End Mobile Application Development Services Unveiled

Great UI/UX
Create thoughtful, highly-engaging, and exceptional user experience (UX) with responsive application user interface (UI).

Migration & Up-gradation
Migrate or upgrade your applications to the clear and advanced versions steering clear of any downtime as well as a loss of data.

Maintenance
Taking measures such as checking functionality and technical enhancements, design, regular code reviews, updates etc. to maintain the applications.

High-performance Business Apps
Design and develop dynamic and high-performance business apps that robust ROI, keeping in mind your business needs.

Interactive AR/VR Apps
Create interactive, immersive, and rich Augmented Reality (AR) as well as Visual Reality (VR) apps for the end-users to stay connected with your content
Engaging Game Apps
Develop high-performance and engaging game apps with advanced designing, coding, and testing that will turn your game idea into a profitable business.

Enhancive AMP
Create Accelerated Mobile Pages (AMP) to improve view ship of your content and modify and streamline your marketing efforts and strategies to better target mobile users across platforms.
Hiring Options for Mobile App Developers
Full-Time Hiring
When you choose this hiring option, the mobile app developer will work as a virtual employee from the UK and will maintain and share a timesheet.
Pay as you Go Hiring
Under this hiring option, you can buy blocks of hours and once it is finished, you can buy another block.
Fixed Cost Hiring
This will be the ideal choice for you when you know exactly what can meet your needs. Change in requirement can increase the cost.
Why Hire App Developers from Us?
Vetted Professionals
We are equipped with a pool of Mobile App developers, who are experienced and efficient in this field to develop, design, and deliver the app you are in search of.
Risk-Free Trial
You get a risk-free trial of our services. Depending upon your experience with us, you get to choose to opt-in to our services.

Life-Time Support
You will get Free Life-Time Support after the delivery of your project. It includes resolving issues, fixing bugs, as well as training on the system.

Consultative Approach
To understand your needs, we use a consultative approach, and based on it, we put forward a suitable set of solutions.

Proficient in Your Language
Our app developers understand and speak your language. It ensures a proper communication method to understand and deliver exactly what you are looking for.

Quality Guarantee
100% quality standards and client satisfaction are what we ensure and assure when we deliver. We strive to develop constantly.

Data Security
Protecting confidential information that clients share with us is our top-most priority. We keep updated with the latest data security practices, compliance, as well as regulations.

Not Only Developer
Full of innovators, we can assure that your project is handled not by highly-proficient developers but also by tech-explorers who love to innovate.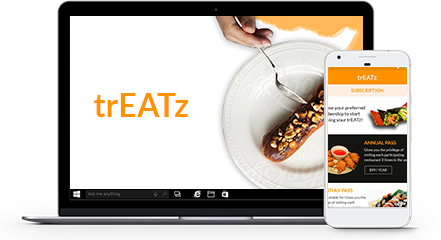 trEATz App
This app helps food lovers to find out food and beverages outlets they have never been before and help businesses draw the attention of this group of customers.
The simple, highly-functional, and user-friendly interface of the app is easy to navigate, and display relevant, concise, and easily understood information with which both customers and businesses will be benefited.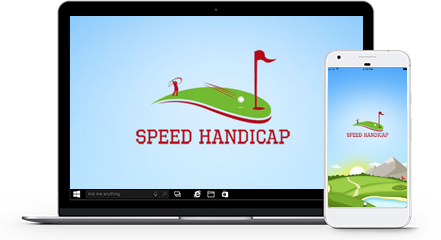 Speed Handicap App
With this innovative app, you can calculate your golf handicap easily. Moreover, it lets you ask anyone on the golf course in case there is a gap ahead, and course a statistics so that you can see which courses play the fastest on the given date and timeframe.
We designed and developed this app in such a way that the users get a great UI to let them find out how fast golfers they are. Furthermore, we kept the app flexible enough to be updated and tweaked while needed.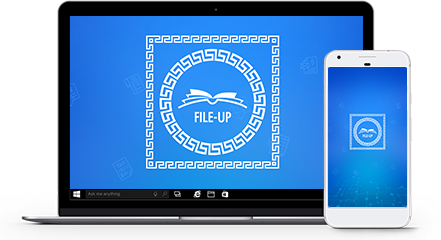 File Up App
The File Up app is the ideal solution for saving important documents including receipts, bills, warranties etc. and managing them to make sure all is kept, paid, and filed away. This app has a calendar, which lets you schedule reminders for bill payments.
We developed this fast, user-friendly, responsive, and secure app. We coupled it with distinct and well-placed buttons for performing actions effortlessly and navigating smoothly.